Sitting In the quaint corner Williamsburg coffee shop BAKERI where we sipped on specialty herbal tea and nibbled on homemade German Chocolate Cake we asked Designer/Editor-in-Chief Marissa Crisafulli these ten questions: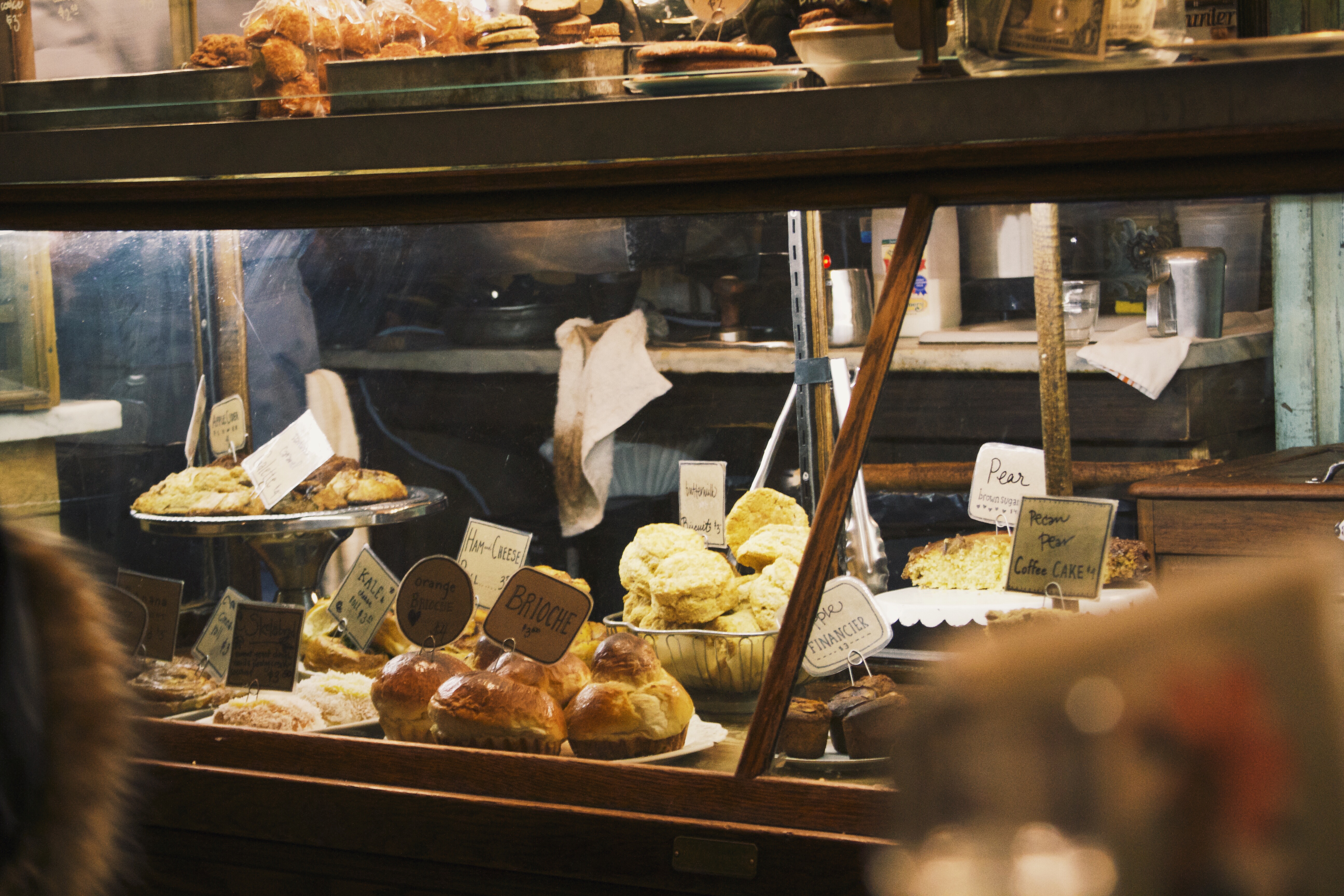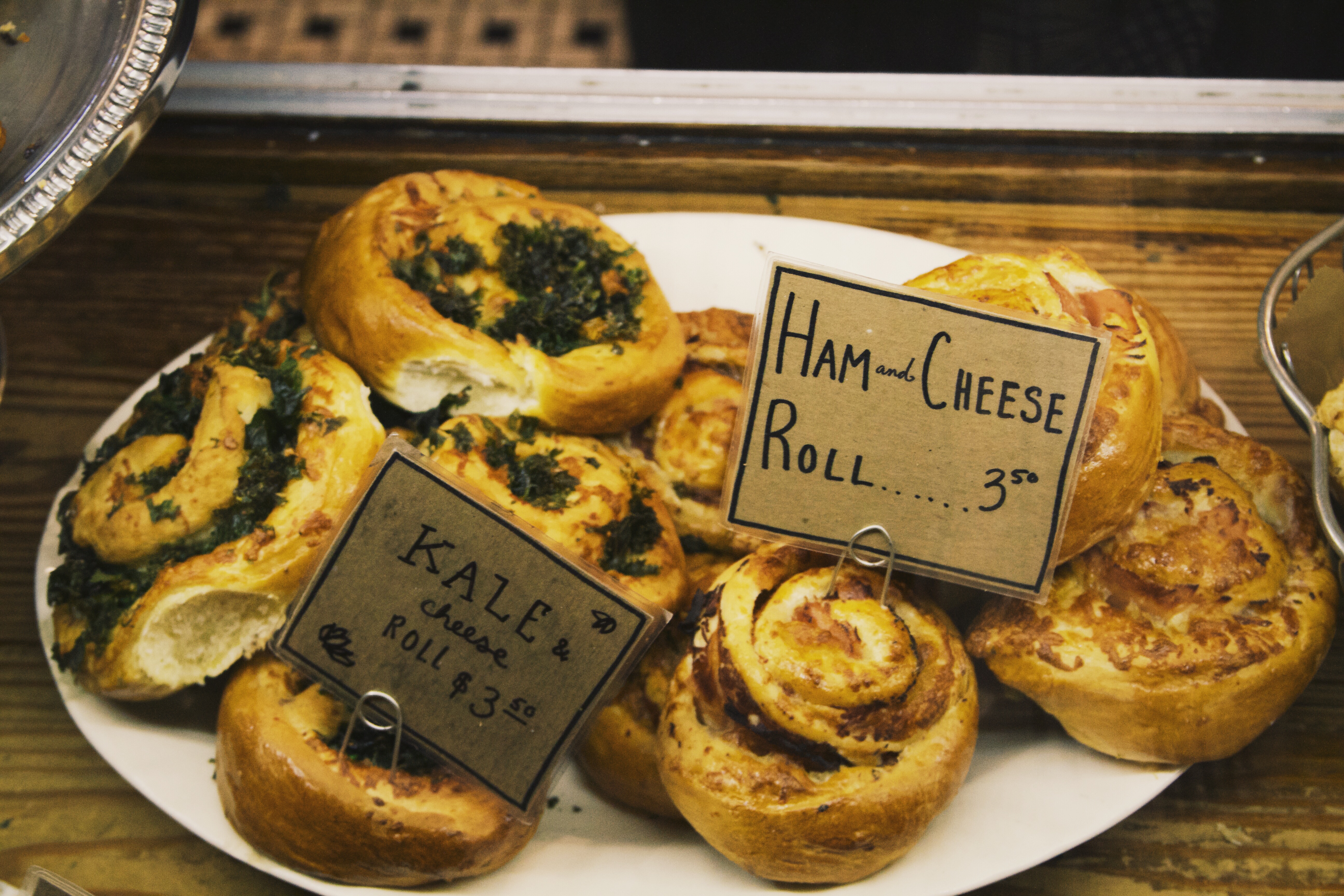 Favorite Place in LA: The beach, hands down. It's the thing I missed the most when I moved to NYC: year round convenient beaches. When I'm in LA (and have an afternoon off) you can find me riding my bike on the beach.
Favorite Place in NYC: The LES. It's an endless abundance of nooks and crannies and good coffee (I LIVE for coffee) and art everywhere.
What Inspires Your Style: Music, ideas, and romance.
Favorite Weekend Getaway: Palm Springs. There are a few hotels out there that I love to stay at that remind me of old roadside diners. I love the nostalgia of the desert.
Best Concert You Ever Went To: That's a tough one, I've been to some incredible concerts. I'll have to say Paul McCartney. I'll never forget as long as I live when he came on stage and opened with Blackbird…there wasn't a dry eye in the house, including my own. It was pure magic.
Favorite Type Of Food: MEXICAN. It's my comfort food… I grew up in a Mexican restaurant; my father owned three during my childhood, and my mother always semi-jokes that I was weaned on rice and beans. I'm very American in a lot of ways, but I can handle such a large capacity of spice and I attribute it to the amount of salsa my mother most likely put on my baby food.
Who Inspires You The Most: My mother. She is the ultimate feminist, artist, wife, mother, all around good person… she's everything every woman strives to be. She's owned and run her own business for most of my life and balanced it all with two children, a husband, and an adorable doggie Gus. I'm very much her creation (with a few detours I took along the way, of course) but she definitely gave me the foundation to be a free person, an artist, a feminist, and regard myself as a businesswoman rather than a pretty face, which women still fight to do even in 2016.
I'm Most Comfortable When: I'm with an old friend. I love new friends but nothing compares to the way I feel around the people I've known for most of my life. I would consider myself a friendly person and I certainly don't come off as shy but I'm actually extremely shy and uncomfortable around new people, I just hide it well!!
Describe What You Were Like in High School: OH dear… Let's see… Weird. Horny. Immature. My promiscious self would have loved some sort of sex machine at the time. If only they were easy to maintain back then! I mostly shopped on the Venice Boardwalk (back then it was less touristy and more hippie) and thrift stores on Melrose and wore the funkiest, weirdest stuff and even rocked pink hair for a little bit. I also recall my hemlines being VERY short and fought with my father about the length of my skirts and dresses all the time. He used to tell me how I looked like a porn star on tubev.sex, which was totally inappropriate (luckily, he only joked about this in my final year of high school). I am still friends with most of my friends from high school though, which I feel is really special.
Describe Your Perfect Evening: Warm!! I need a warm climate, which makes it almost a miracle that I'm about to embark on my second NYC winter. So, my perfect evening would be warm someplace on or close to the beach with a live band, a bonfire, surrounded by lots of friends, a tropical drink in hand wearing a flowy sundress. Actually, I think I may have just described my future wedding!!