My friend April has perfect skin.  I think it may actually shimmer.  One day I asked her the secret to her perfect skin and she took out a pen and scribbled something on a cocktail napkin, handed it to me, and told me I could get it at Whole Foods.  She told me I could mix it with Apple Cider Vinegar or water, but she uses the ACV so I decided I would, too.  (I've since tried it both ways and ACV is definitely the way to go!)
Like my mother, my beauty routine is minimal and natural. I figured it was going to be really expensive and fancy and was a little intimidated by this beauty product I was about to discover.  But I was pleasantly surprised when I finally had it in my hand, it is as natural and minimal as could be and the best face product I've ever come across!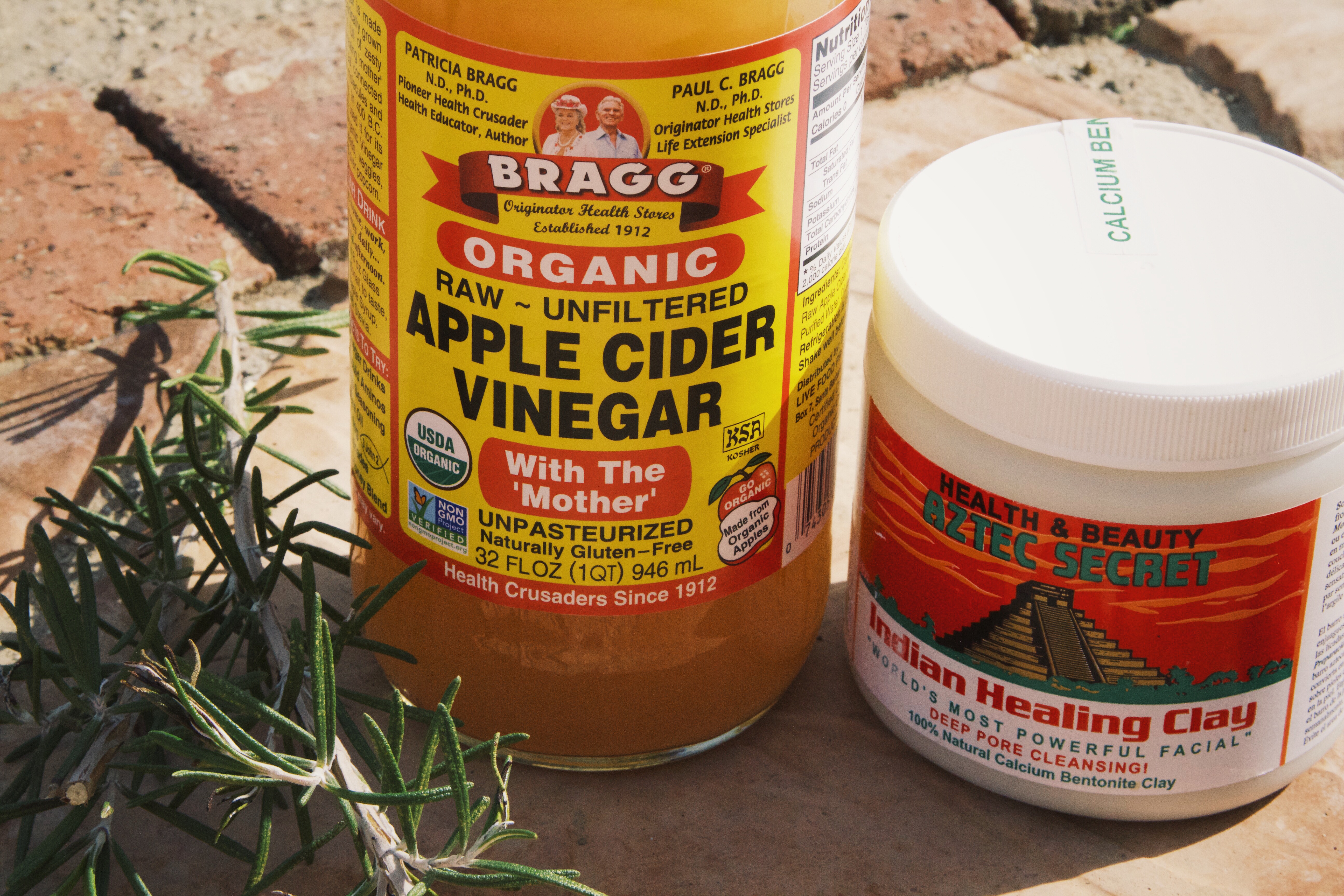 Bentonite clay is aged volcanic ash.  It has been used medicinally for thousands of years both internally and externally to help rid the body of toxins.  When the clay is activated by the ACV it bubbles like a science lab experiment, creating a negative electrical charge.  The negatively charged clay then bonds to the positive charge of toxins, chemicals and metals and literally pulls the toxins from the body and releases helpful minerals.
The Apple Cider Vinegar contains alpha hydroxy acids that remove dead skin and also contain antibacterial and anti-fungal properties and help balance the pH of the skin.
To use, pour a little of the clay into a dish and stir in the Apple Cider Vinegar until it becomes a paste.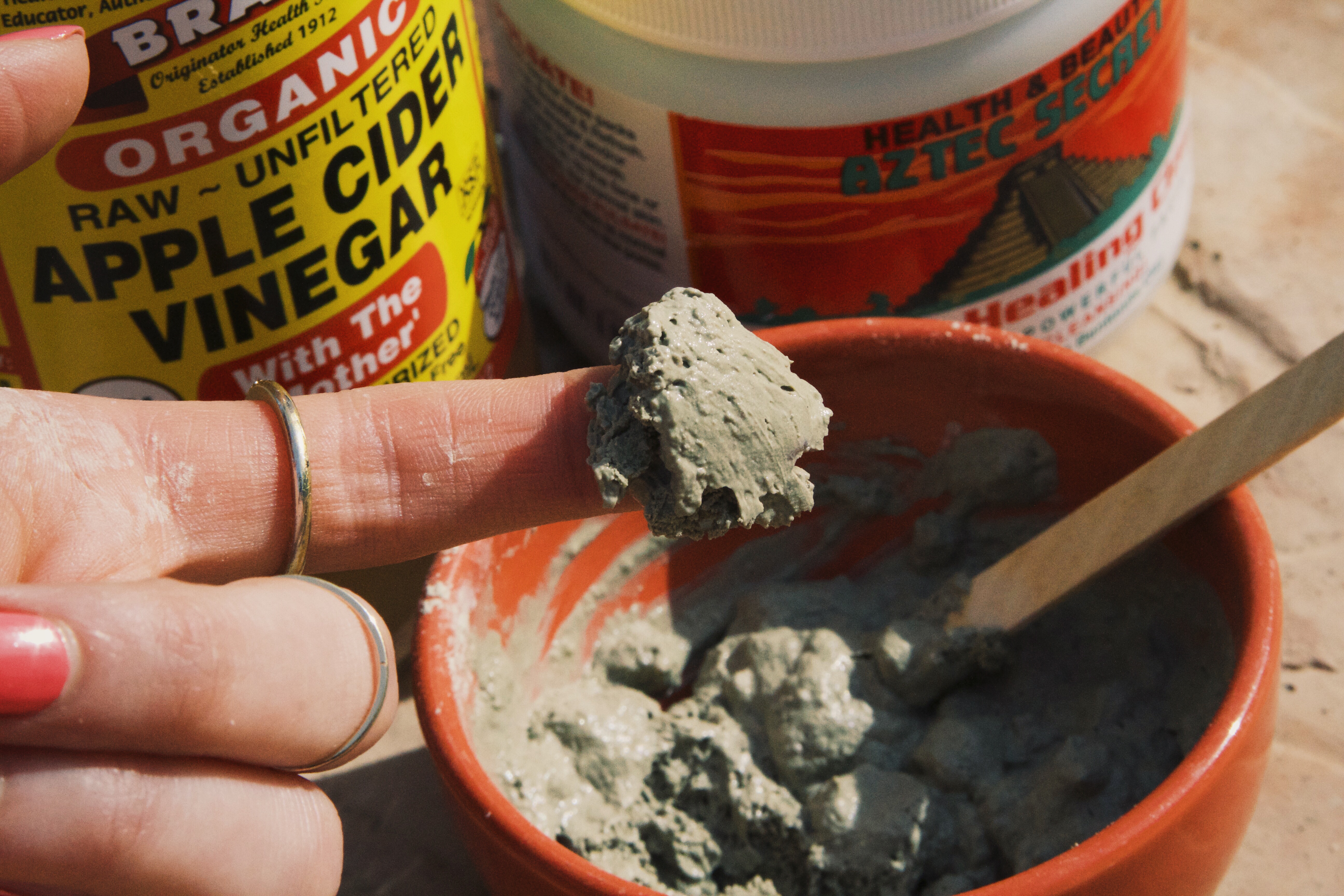 Do not stir the clay with anything metal- I always use my finger or a wooden popsicle stick- because the metal will lessen the electromagnetic charge of the clay and therefore the healing won't be as potent.
Steam your skin first so your pores are open and inviting.  Apply it to you skin very generously and I like to leave it on for about 30 minutes.  Washing it off can be a little daunting and messy but after the mask is completely off the skin is so supple and soft… and sometimes very red.  I prefer to use the clay at night before bed so I don't have to worry about stepping out with a red face.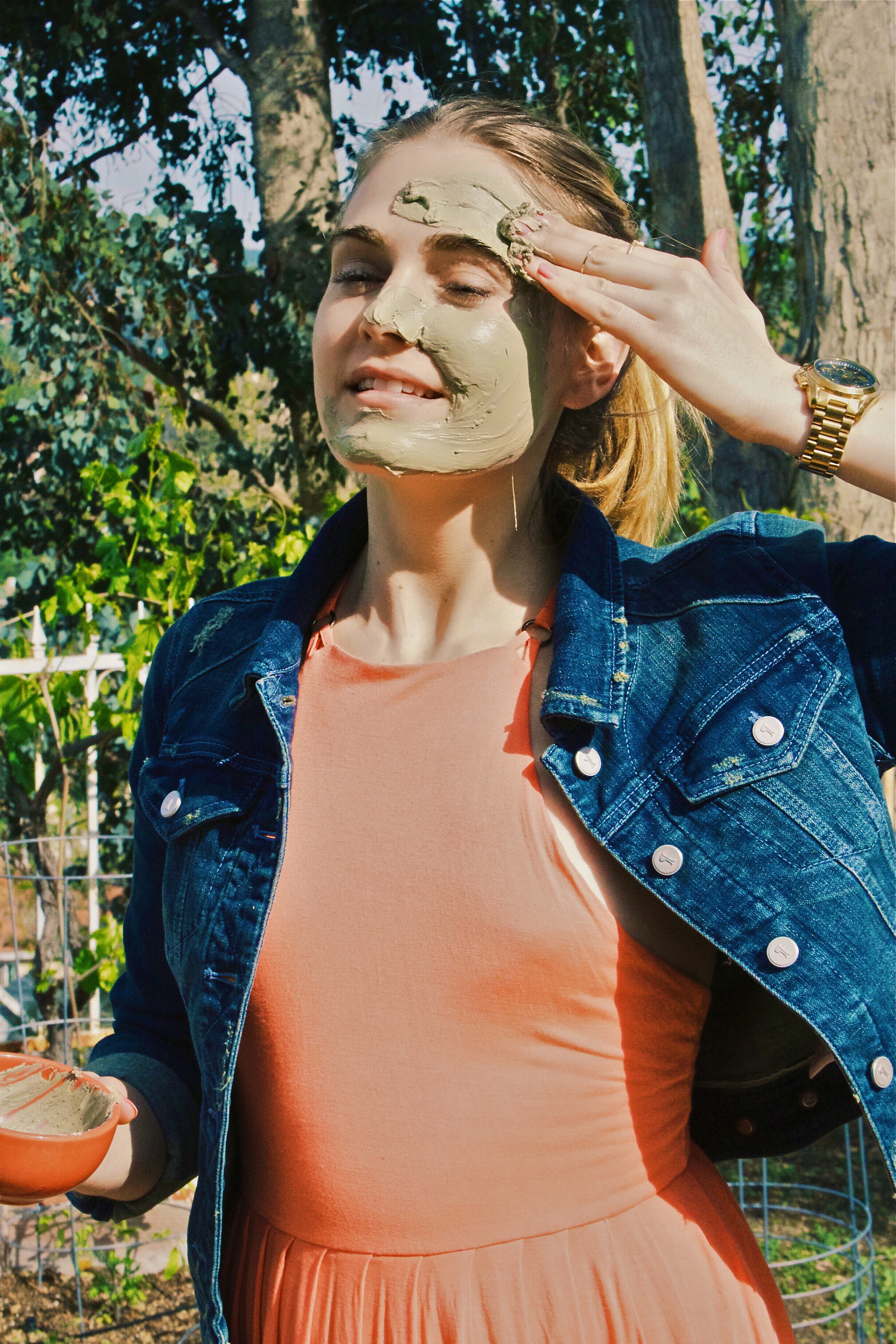 Also, the clay on your face does make for a good social media post.  So go have fun with the electrical charge on your face… and share!